Speech and Language Therapy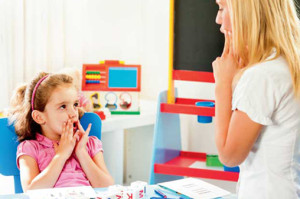 Our speech therapy team includes qualified speech therapists that have a wealth of experience in all areas of speech & language development. They determine what types of communication problems exist and the best way to address challenges while developing optimal communication skills tailored to the child's specific needs. These areas include, but are not limited to the following:
Receptive and expressive Language
Apraxia
Articulation and Phonology
Oral Motor
Pragmatic/Social Language
Memory
Cognition
Auditory Processing
Stuttering
Fluency
Get in Touch
tracy@shorekidspediatrictherapies.com 
Our convenient Oceanport Location services children in Oceanport, Little Silver, Monmouth Beach, Shrewsbury, Rumson, Fairhaven, Deal, Middletown, Red Bank, West Long Branch, as well as other surrounding towns in Monmouth County. We pride ourselves on developing strong relationships with each child and believe that involving the family is just as important. Our goal is to provide each child the necessary skills required to make him/her successful, while working towards the future.